Rev. Dr. Jeffrey . Walther (1962-2020)
---
The Reverend Doctor Jeffrey Walther, 58 of Esko went to his Heavenly home on Sunday, October 25, 2020 with his loving family by his side. He was born on February 24, 1962 to Howard and Elaine Walther in Wadena, MN. Starting at an early age, Jeff felt called to a life of ministry. Jeff loved the outdoors, especially the national parks. He grew up visiting national parks with his parents and brother which instilled in him his love of nature. Jeff attended Concordia College in St. Paul and Concordia Theological Seminary in Fort Wayne, IN. Throughout his seminary years, he spent six summers working and ministering with A Christian Ministry in the National Parks. His final summer was in Grand Teton National Park, where he met the love of his life, Christina Stavrou. Thereafter, Jeff and Christina continued for years to enjoy the love of national parks across the country with their extended families. During his twenty-eight years of ministry, Jeff served at Grace Lutheran, Long Island, NY, Concordia University, St. Paul, MN and the last twenty years at St. Matthews Lutheran Church in Esko, MN. Jeff loved spending time with his wife, Christina and children, Hannah and Alex. Together they enjoyed camping, hiking, kayaking, playing games and even dancing in the kitchen. Jeff had the great honor of welcoming another son into the family as he united Hannah and Austen in marriage. The joy that he brought to all of us illuminated the entire room, and when he laughed, it was hard not to join him. Before his passing, Jeff completed his Doctorate of Ministry at Talbot School of Theology. His thesis, The Wonders of God and the Wonders of Creation, was published in May 2020.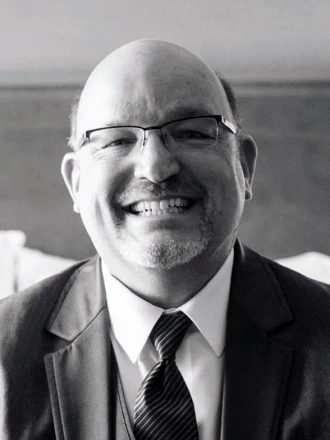 ---
No books found for this person.
No book reviews found for this person.
No images found for this person.
No interviews found for this person.
No presentations found for this person.
No classes found for this person.
No websites found for this person.